Its been over a week since Kenny Dalglish's second attempt at managing Liverpool FC came to an end. Dalglish was re-appointed in January 2011 on a caretaker basis in the wake of the sacking of Roy Hodgson. A sixth place finish secured him a three year deal and despite winning the Carling Cup and reaching the final of the FA cup Dalglish was sacked after Liverpool finished 8th and missed out on a lucrative Champions League place for next season. Although fans thought the cup runs Dalglish took Liverpool on would be enough for him to keep his job, he was dismissed after face to face talks with Liverpool's owners John W Henry & Tom Werner. Who will be given the task of taking Liverpool back to its former glories.
The first name that springs to mind concerning the vacant managers job is Roberto Martinez. The current Wigan & ex-Swansea boss has often considered as one of the best young managers currently managing in England. At only 38 Martinez has been promoted into the Championship with Swansea City and for the past three seasons has kept Wigan Athletic in the Premier League against all odds. End of the 2011-12 season saw Wigan beat Liverpool, Arsenal, Newcastle & Manchester United. These results led to Martinez picking up the Premier League Manager of the Month for April. If Liverpool choose to go for Martinez they will have a manager with three years experience of managing in the top English league and at a relatively young age for a manager, someone who could take the job on for decades.
Another name which has been linked to the vacancy is Ex-Chelsea boss Andrè Villas-Boas. Although Villas-Boas's Chelsea reign was ended after only 9 months he is the youngest manager to win the Champions League. With Liverpool's aspirations of once again being able to compete in the Champions League they may want to look at a manager that has experience in the competition. Villas-Boas encourages his players to play an 'attractive' style of play which is not in tune with how Liverpool usually play their football. The owners will have to bear this fact in mind as if the fans aren't behind the appointment their revenue could decrease through lack of ticket sales.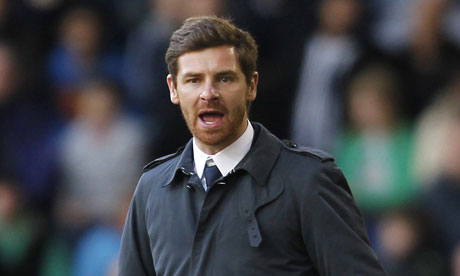 Swansea manager Brendan Rodgers has already rejected any idea of him becoming the Liverpool boss as he sees it as being to early in his career. Is this the reason or is it because he sees Liverpool as a dead end job. A team way behind the top teams even though it was only a few years ago they were competing for a top four finish. With Martinez reportedly in Miami for talks about the job will it be him that secures the position? What do you think?